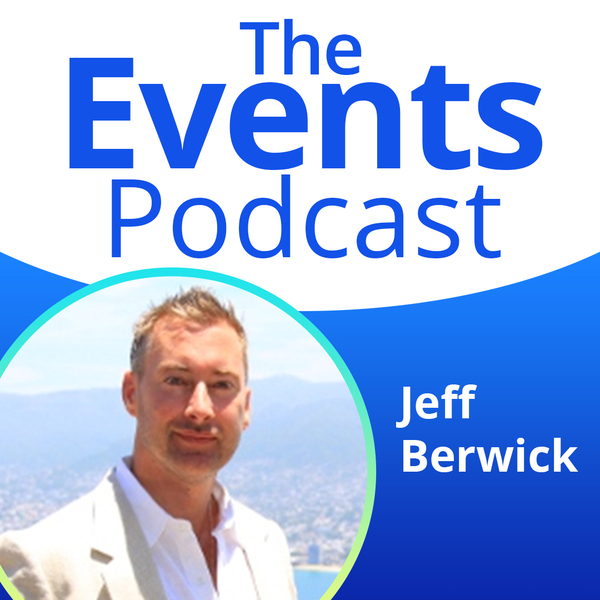 Jeff Berwick returns: What is it like to double a conference size to 2000 people in a year?
May 2nd, 2019 by The Events Podcast
Listen on: iTunes / Podbean / Stitcher / Spotify / YouTube
It's great to have returning guest Jeff Berwick back on the podcast to talk about the recent 'Anarchapulco 2019' conference. This year the conference doubled in size to 2000 people which brought with it a new set of challenges.
Jeff runs a conference for Anarchists which is a hugely fascinating topic in itself, but this year there was a lot of drama which leads to a lot of cancellations before the event. There was the tragic shooting before the conference of a member of Jeffs community, plus the decline in Bitcoin price (many attendees had paid with Bitcoin and Jeff had not hedged against this).
However, against all these odds Jeff pulled off a great event. He explains how he structured his committee to run things without him getting involved directly (Jeff is a true 'hands off' manager) and we talk a lot about how to get a team to run a large event successfully.
Check out our first interview with Jeff too about the background to Anarchapulco
This podcast is brought to you by www.eventsframe.com - Effortless ticketing and attendee management with NO ticket fees....Make the switch from Eventbrite today. Email dan@eventsframe.com with the subject line 'PODCAST' for a special discount code.
I hope you enjoyed the podcast and if you did please leave us an iTunes review it really means a lot to us!
Sign up to our newsletter, delivered every Friday to get notified when the podcast is live, plus the latest events news of the week!
Finally please join our Facebook Community of #eventprofs to keep the learning going
Get in touch with me via dantaylor.me
More information on Jeff is below:
Share
|
Download