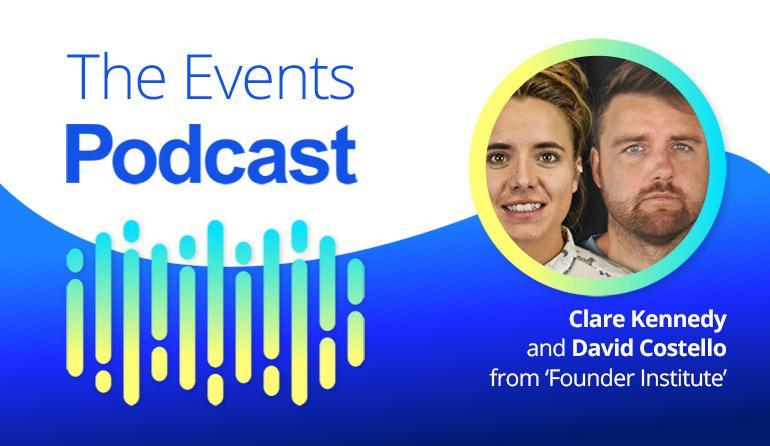 How to get 100+ attendees to come to your meetup with Clare Kennedy and David Costello from 'Founder Institute'
Jan 10th, 2019 by The Events Podcast
Listen on: iTunes / Podbean / Stitcher / Spotify / YouTube / Sign up for our newsletter for more info on getting you started running amazing events.
Clare and David run the Prague chapter of 'Founder Institute'. A pre-seed accelerator for startups. I met them when I was lucky enough to be a mentor at two of their recent events. For their first ever meetup the got 75 attendees, and over 100 to their second. I wanted to find out how they did this to see what listeners running meetups can learn from this….so I got them on the pod
On the podcast we discuss:
How their first entrepreneurial venture (a mobile app) went wrong

How they founded their own digital marketing agency and what customers they focus on

How they ended up running a local chapter of the Founder Institute

How they partnered with local entrepreneurs to gain quick access to a large local network

How the majority of registrations came from Facebook ads

How Instagram ads are still undervalued
Sign up to get exclusive offers and updates on our latest feature releases!
This podcast is brought to you by www.eventsframe.com - Effortless ticketing and attendee management with NO ticket fees....Make the switch from Eventbrite today. Email dan@eventsframe.com with the subject line 'PODCAST' for a special discount code.
I hope you enjoyed the podcast and if you did please leave us an iTunes review it really means a lot to us !
Finally please join our Facebook Community of #eventprofs to keep the learning going…. and get in touch with me via dantaylor.me
More information on David and Clare is below:
Share
|
Download