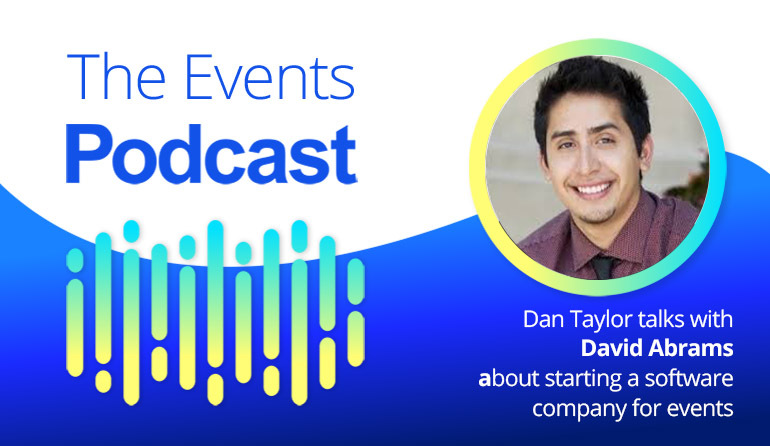 Dan Taylor talks with David Abrams about starting a software company for events
Mar 28th, 2019 by The Events Podcast
Listen on: iTunes / Podbean / Stitcher / Spotify / YouTube / Sign up for our newsletter, delivered every Friday for the latest Podcast and more info on getting you started running amazing events.
This week's episode is a bit different. I was delighted to be a guest on the 'SaaS Breakthrough Podcast' with David Abrams from Demio to talk about EventsFrame, the ticketing system I co founded. I am often asked about the backstory of EventsFrame by listeners so this is a great way to tell the full story.
I thought I would post it here as I get into a lot of detail about how we founded the software and a lot of the problems and 'war stories' of our entrepreneurial adventure so far. If you are thinking about starting an app or software for event producers this is the episode for you!
In this interview we discuss:
Founding AppsEvents - our Google for Education Partner company

How we came to start EventsFrame to use ourselves

AppSumo - What it is…...and the good, the bad and the ugly of doing an AppSumo offer

How to make your ticketing software more viral

How podcasting really helps you grow your network

How hard it is to start a business, and how there is no substitute in the beginning for hours and hours spent contacting potential customers

What are our plans for EventsFrame - (Side note we are looking for a sales and marketing co founder so get in touch!)
The podcast is sponsored by www.eventsframe.com - Effortless ticketing and attendee management with NO ticket fees and plans from just $20/month! Email dan@eventsframe.com with the subject line 'PODCAST' for a special secret discount code.
I hope you enjoyed the podcast and please leave us a review anywhere on the web it really means a lot to us!
Finally please join our Facebook Community of #eventprofs to keep the learning going…. and get in touch with me via dantaylor.me
Sign up to our newsletter, delivered every Friday to get notified when the podcast is live, plus the latest events news of the week!
More information on David can be found below and please check out his podcast directly it's really cool!:
Share
|
Download